10 Simple Ideas To Create The Perfect Home-Office
Created Date: 06 Sep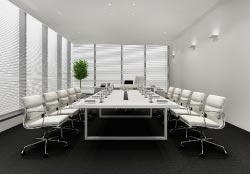 10 Simple Ideas To Create The Perfect Home-Office
Working or studying from home came as a surprise to most of us, and we might not be equipped with the right pieces of furniture to enable our homes to complete the tasks at hand. Since staying in is the new going out, here are some out of the box solutions for creating your own conventional and unconventional work spaces to get you going.
# Set Up Your Office With An Ergonomic Desk & Chair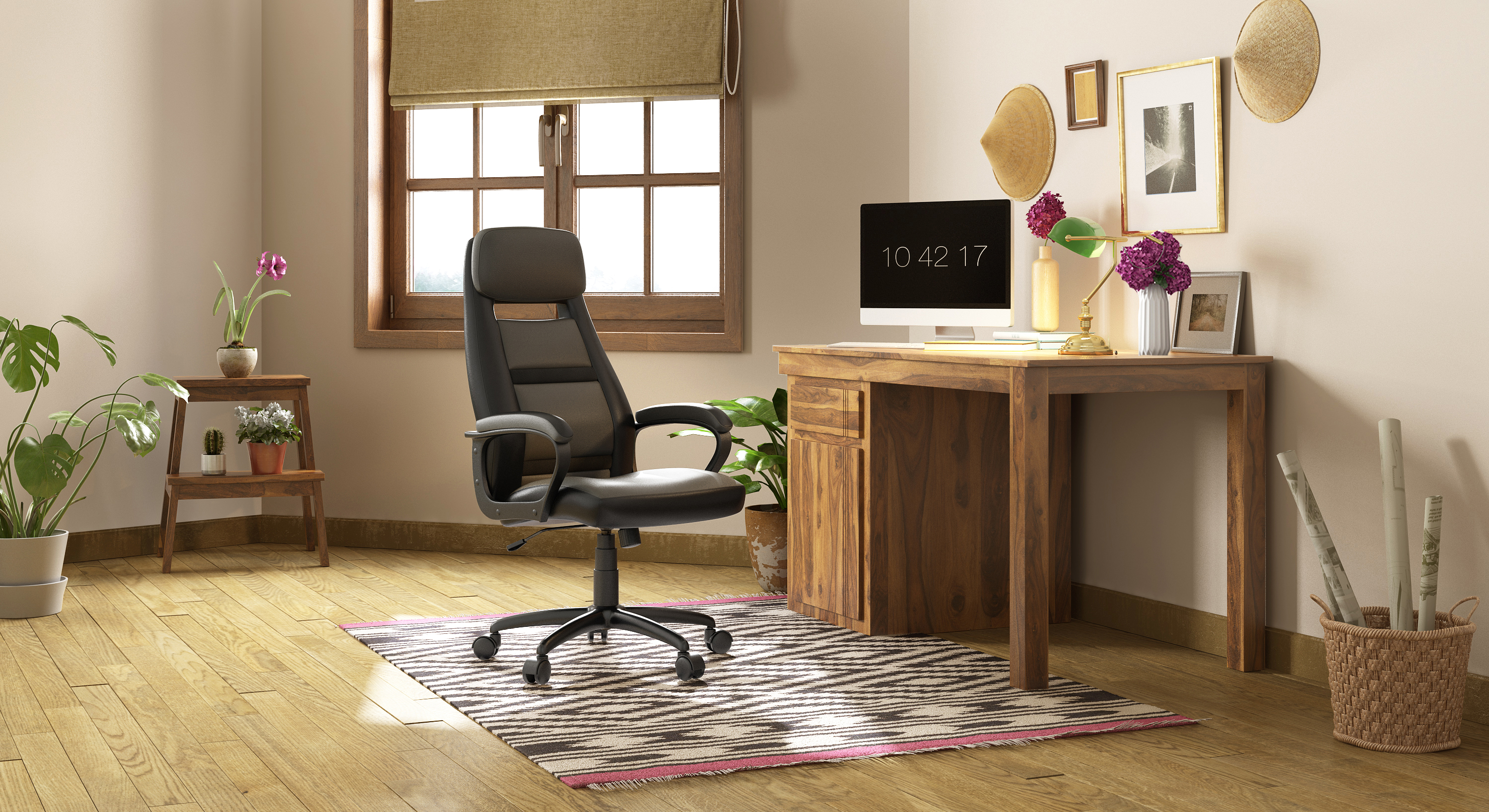 For an ideal office setup, the right desk and chair with ergonomic features and a positive environment is essential to ensure that your working day sails smoothly ahead.
Here are some tips that will help you set your space right:
- Positioning of the study - Make sure to face your desk against a wall rather than looking out into the room at all of the potential distractions that can take your attention away from your goals.
- Set up proper lighting - Choose a spot near a window with ample natural light. Daylight will bring warmth and vitality to a room and make you feel energised. If you need additional overhead light, use a floor lamp or table lamp for a well-lit desk.
- If you're going to be doing a lot of video calls, pick a plain wall that isn't too distracting and makes a good backdrop. To avoid any harsh shadows, glares and reflections, sit facing a light source so that your face is well illuminated and clearly visible.
- Avoid distraction by using the right decor - The decor within your line of sight should not distract you and bring your focus back to the tasks at hand.
- Add a pop of green to boost your mood, productivity, and creativity. Plants can make your environment peaceful & lively
# A Hideaway Desk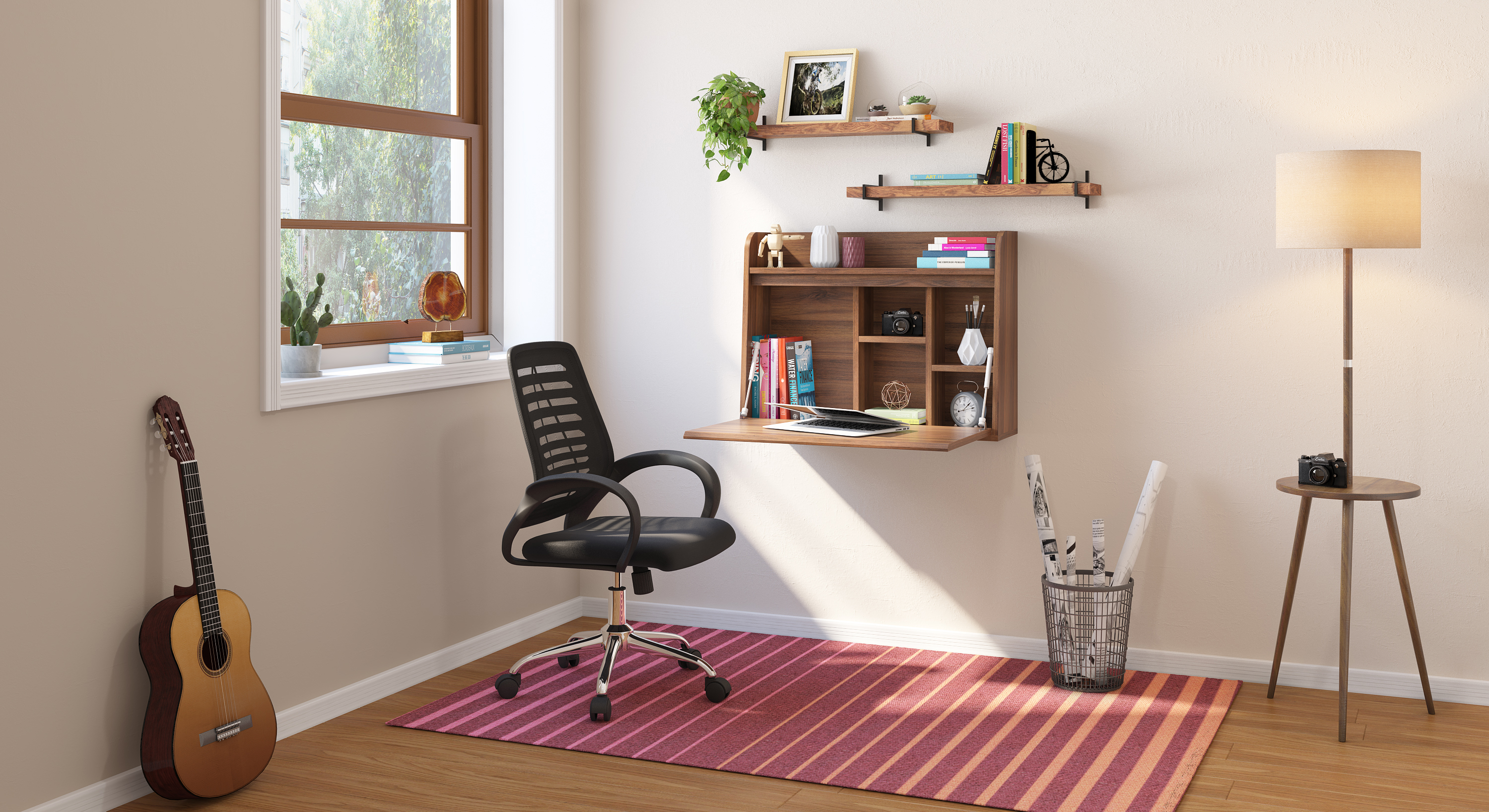 If the square footage of your home is limited, consider using a drop-front desk that is sleek and compact.
This also allows you to quickly jump from work mode to home mode and make you feel like you're off the clock when you stop working for the day.
Add floating shelves that give you extra storage while maintaining a minimal & clean look. Wall mounted units don't cut into your work area but still provide the shelf space you need.
# The Perfect Partnership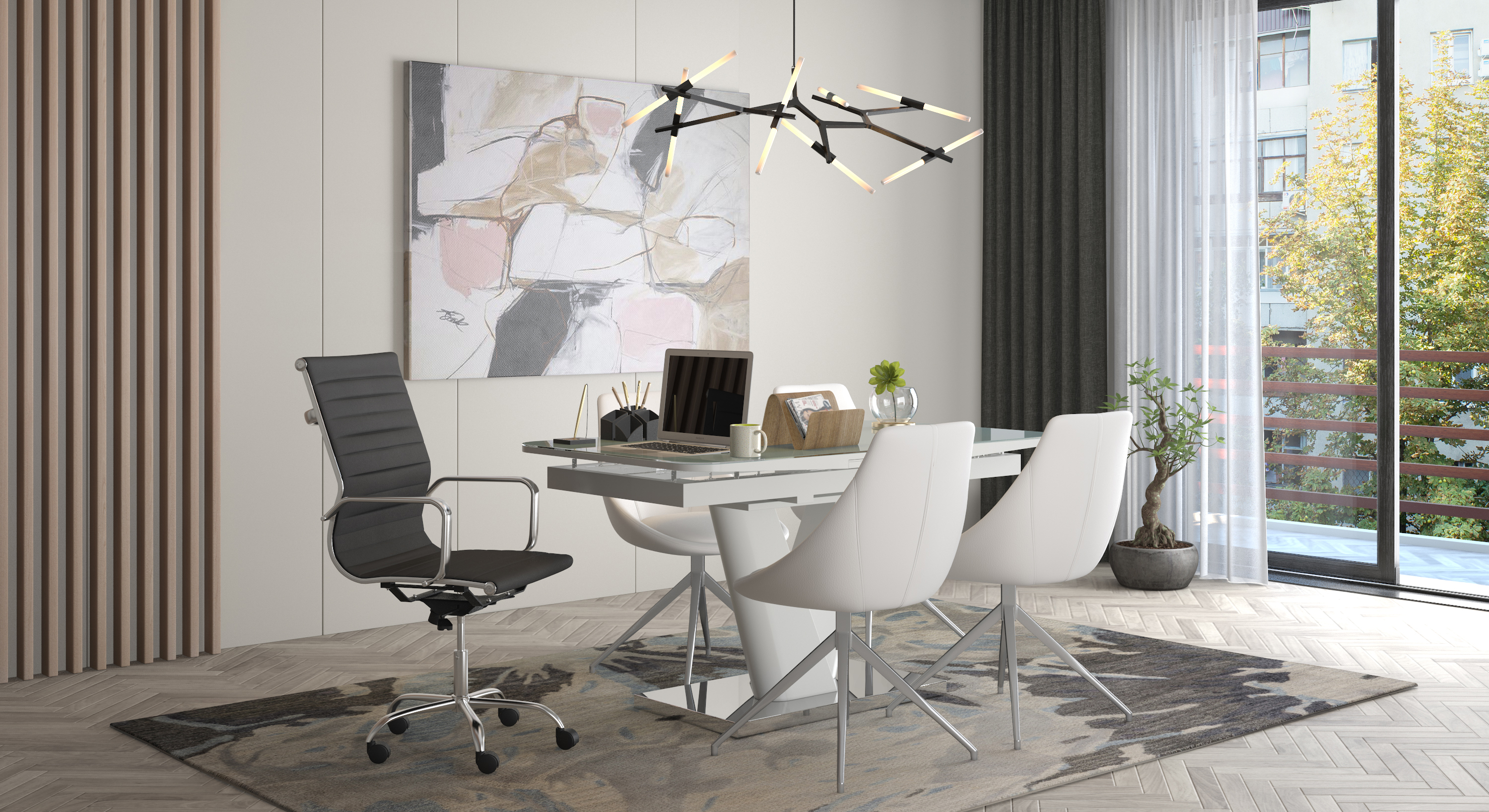 If you don't have a workstation at home, here's the next best solution.
Your dining table instantly becomes an office with the addition of a refined ergonomic chair of adjustable height that allows you to sync it with the height of your desk. A comfortable chair with a back rest, arm rests and lumbar support will ensure that you are not sitting in a compromised position and can sit long hours without any weariness.
# Desk On Wheels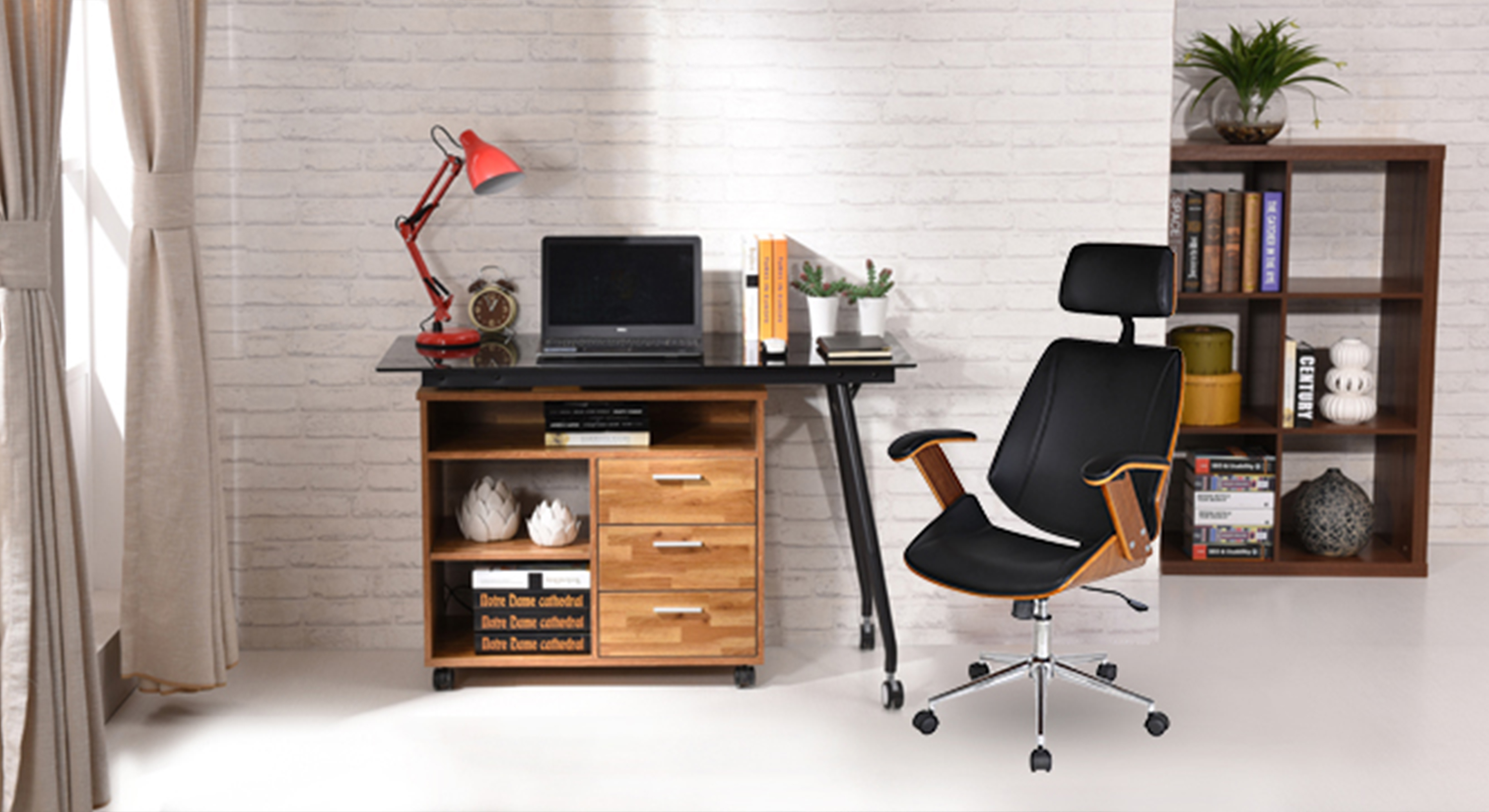 Shifts space to fit every space Convert a small part of home into your office with a study setting that can easily be rolled out when required and can be folded and stowed away when not in use. Use a movable desk and chair with castors that will aid easy movement in and out of any space.
# The Ultimate Storage Companion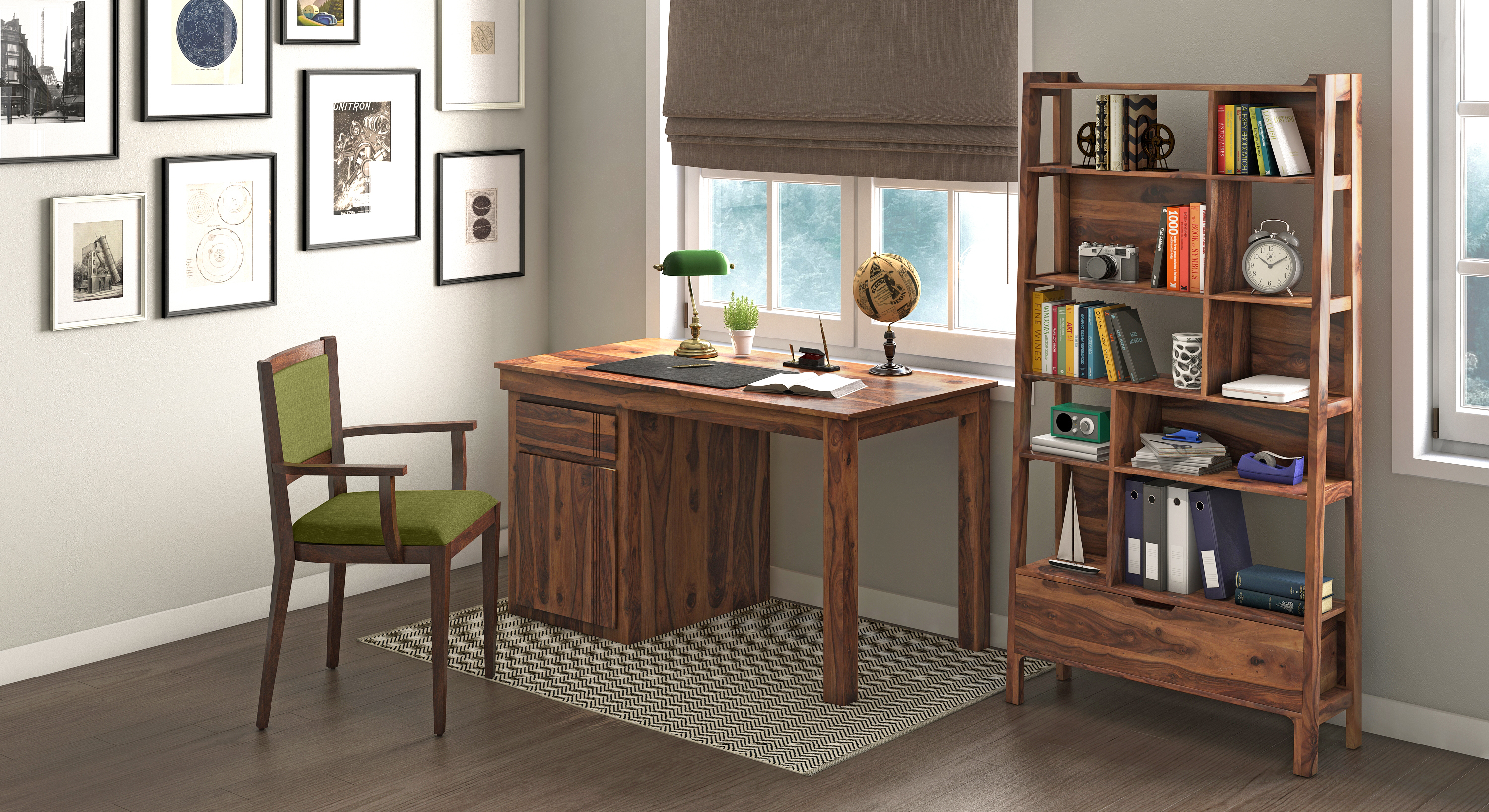 For a clear worktop, use a combination of a display cabinet & a desk with lots of storage. Structured storage will help in making your work station an easy place to work at and maximise space.
The right mix of open & closed storage allows you to arrange your photo frames, curios & work essentials in the open units while the real clutter of the cables & wires is safely out of sight in the drawers.
# Your Moveable Work Buddy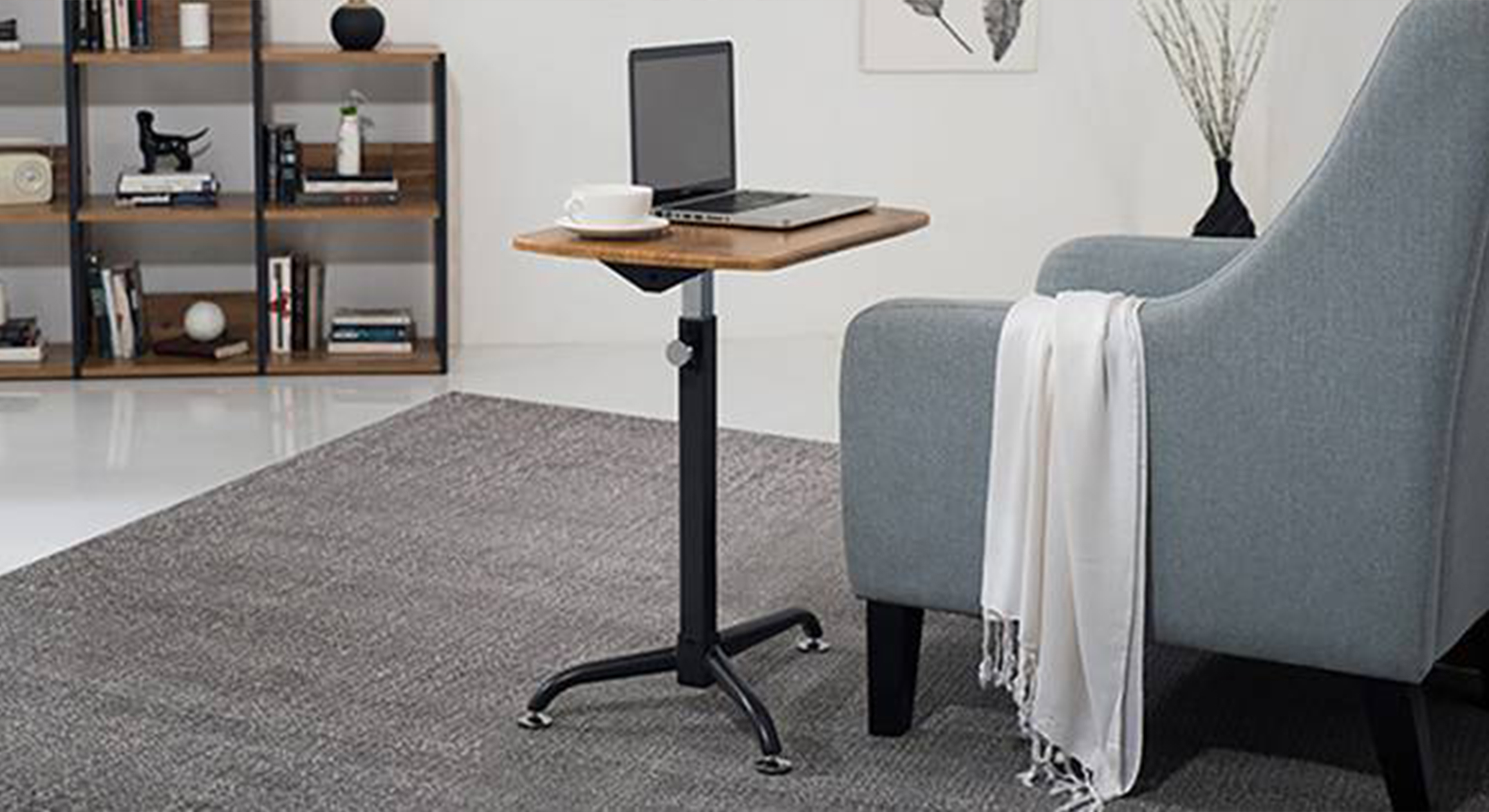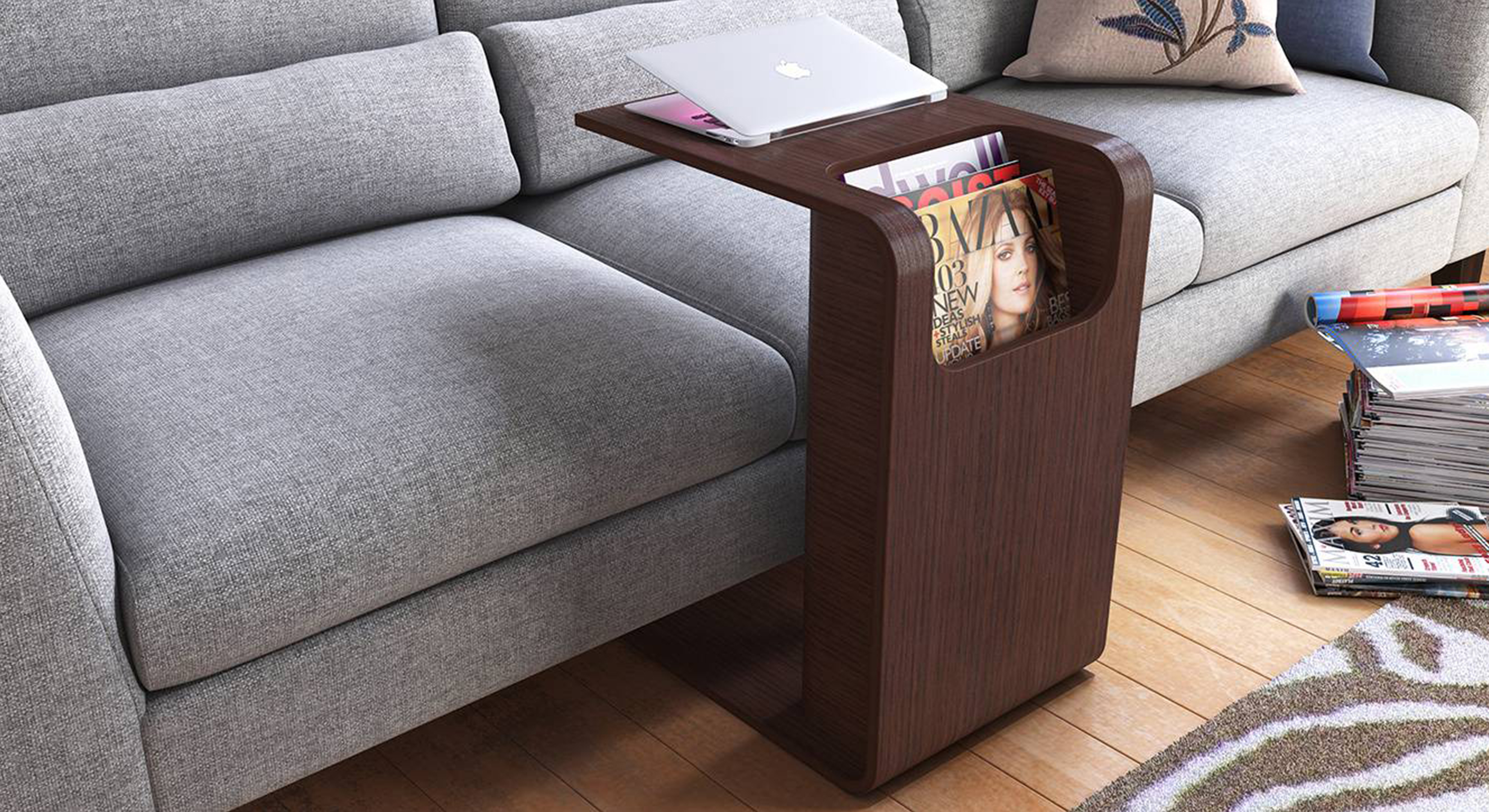 A multitasker's dream come true.
Use a portable table that will roll with you & make a flexible work arrangement. When you get bored of sitting in one spot or want to work while your favourite show is running in the background, move your workstation along with you.
# His & Her Home Office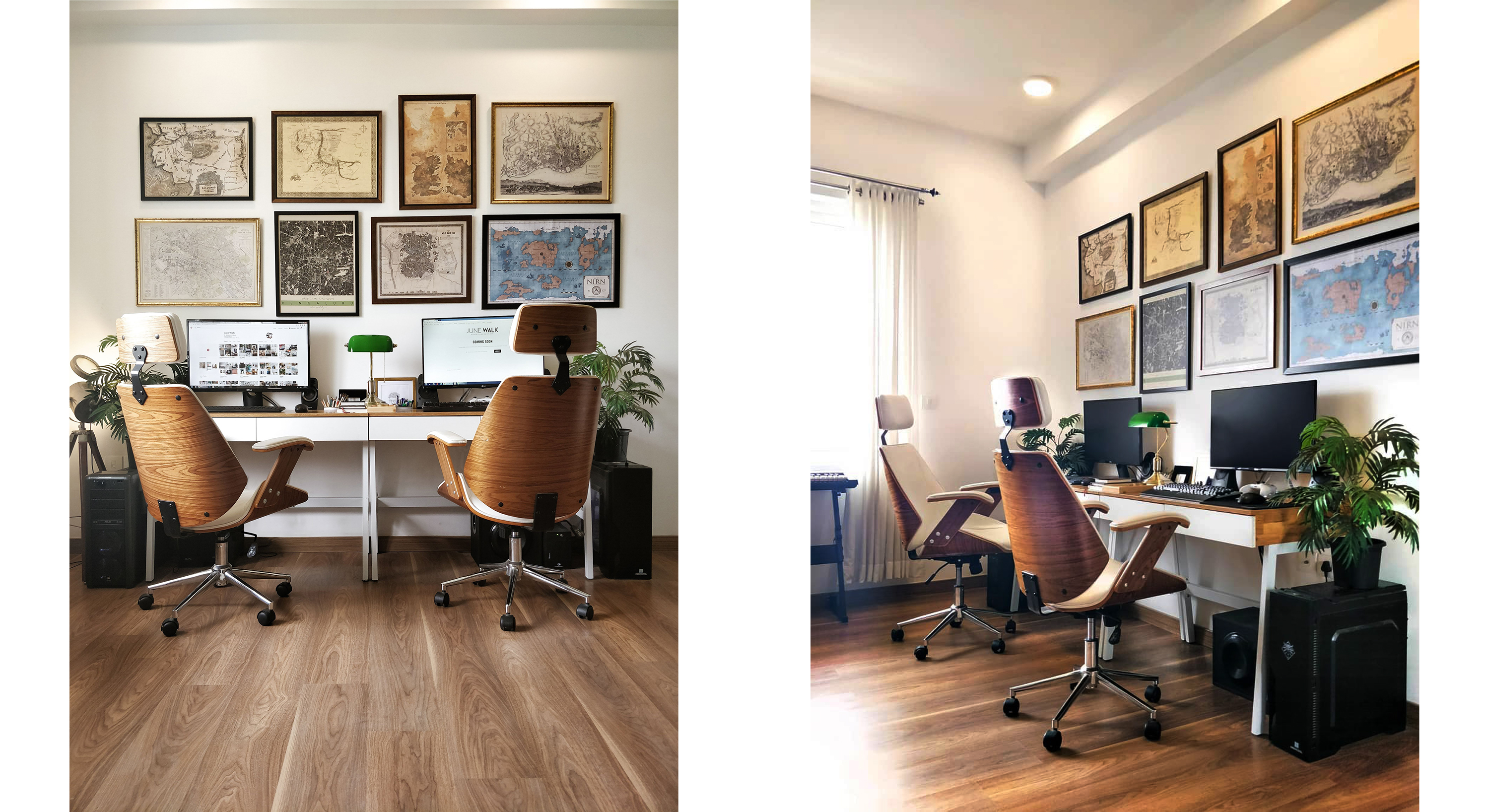 Create a comfortable, shared and an at-home co-working space.
After the recent shift in work style, investing in a work space will help you in a long way as working from home has become a part of our lives as we avoid face to face interactions.
If you're setting up a new house and not sure what to do with an extra room, set up a work space for your partner & yourself that takes care of your work needs, virtual meetings, and storage for office essentials. Set up a cosy space where both individuals can focus and stay organized while maintaining remote work-life balance
# Get A Seating Update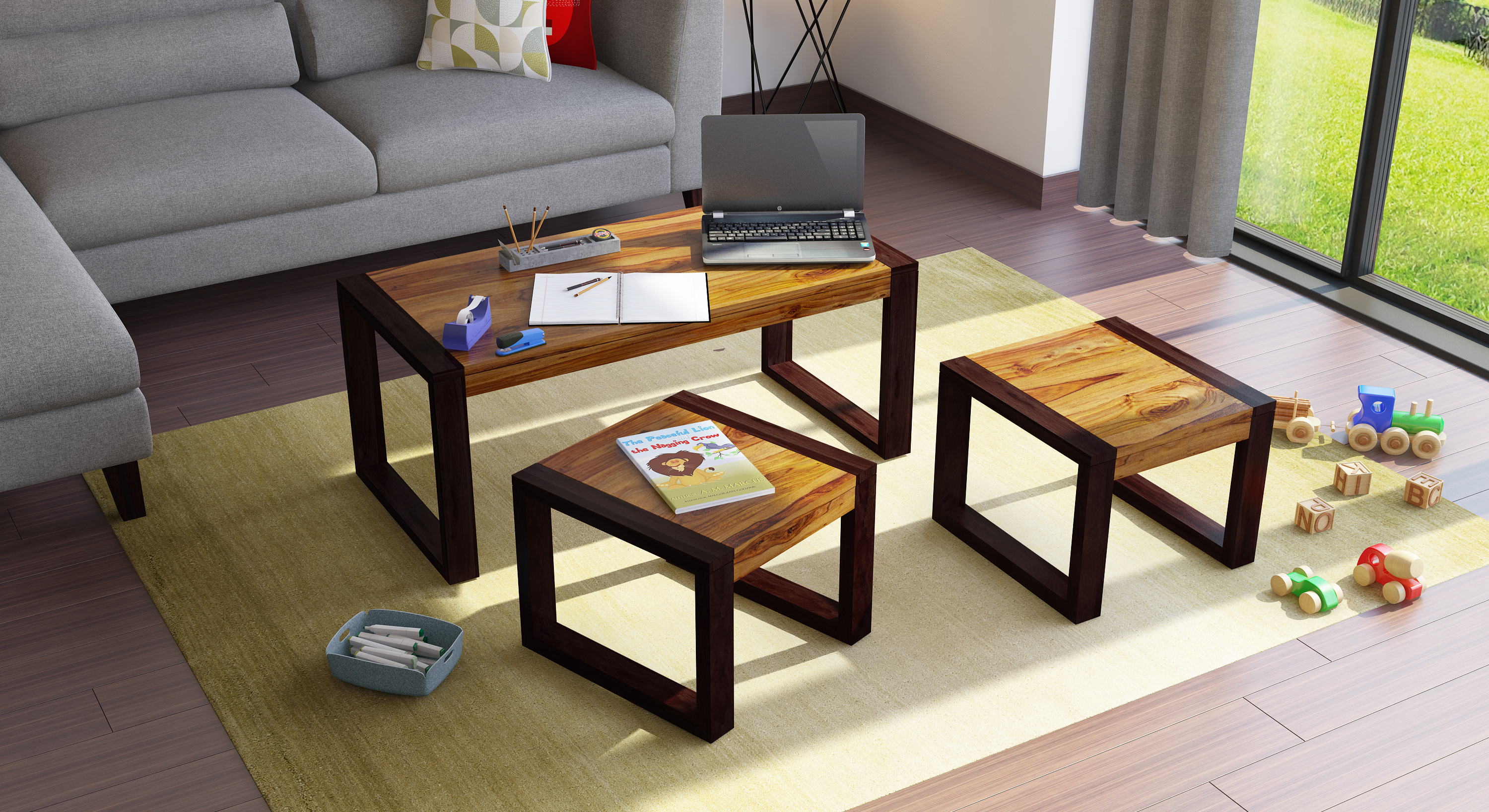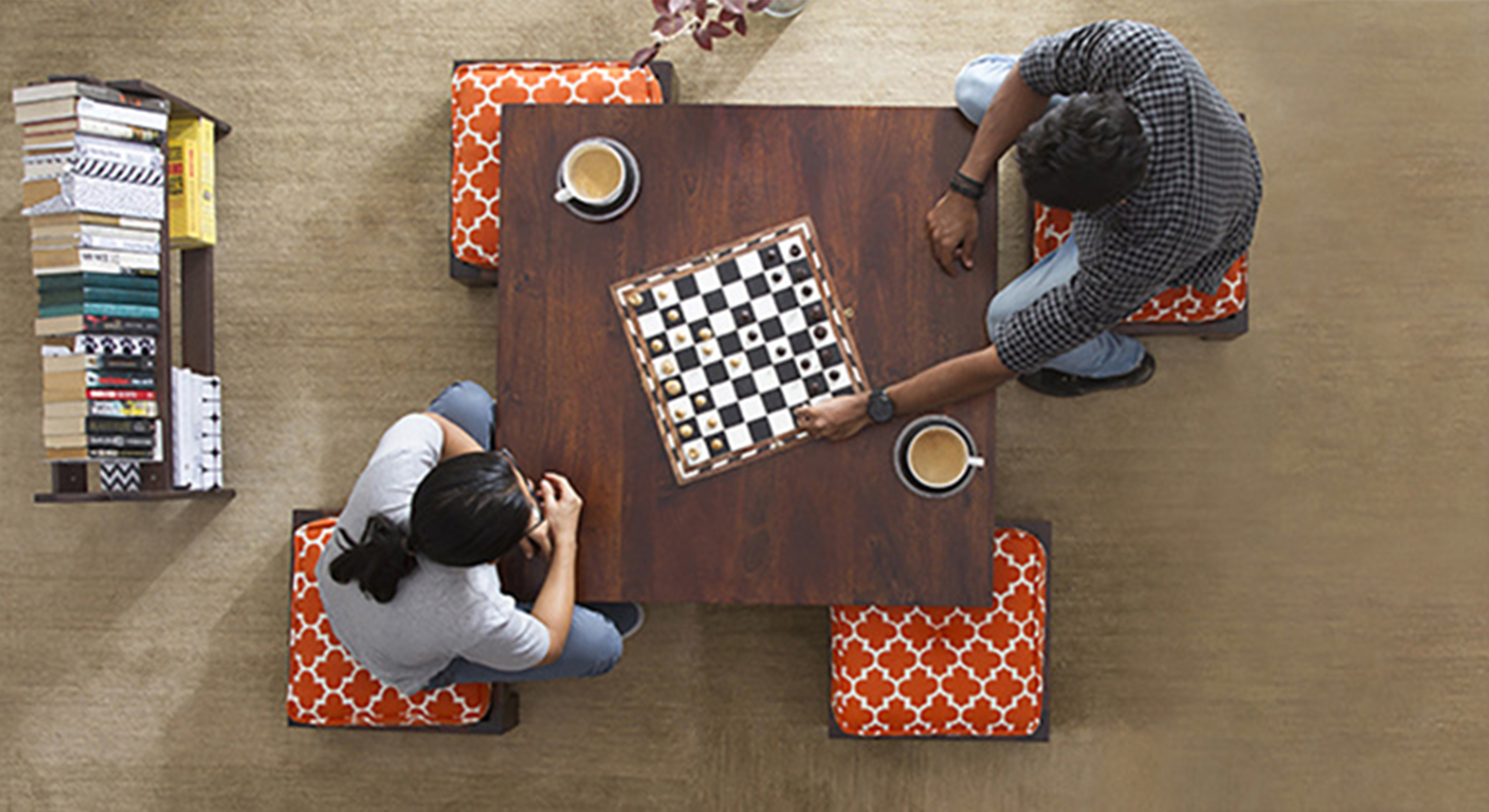 Since we are all spending all of time at home, our living rooms are the new playground for the family. The coffee table sometimes becomes the dinner table or the study table for the kids.
Consider using nested stools and tables that are multifunctional & serve as extra seating without eating into your space and keeping your living room neat. Instead of one large coffee table, use a coffee table with smaller stools that are easy to move around and provide extra space for online classes or a fun games night with family.
# A Fun Study Zone For Kids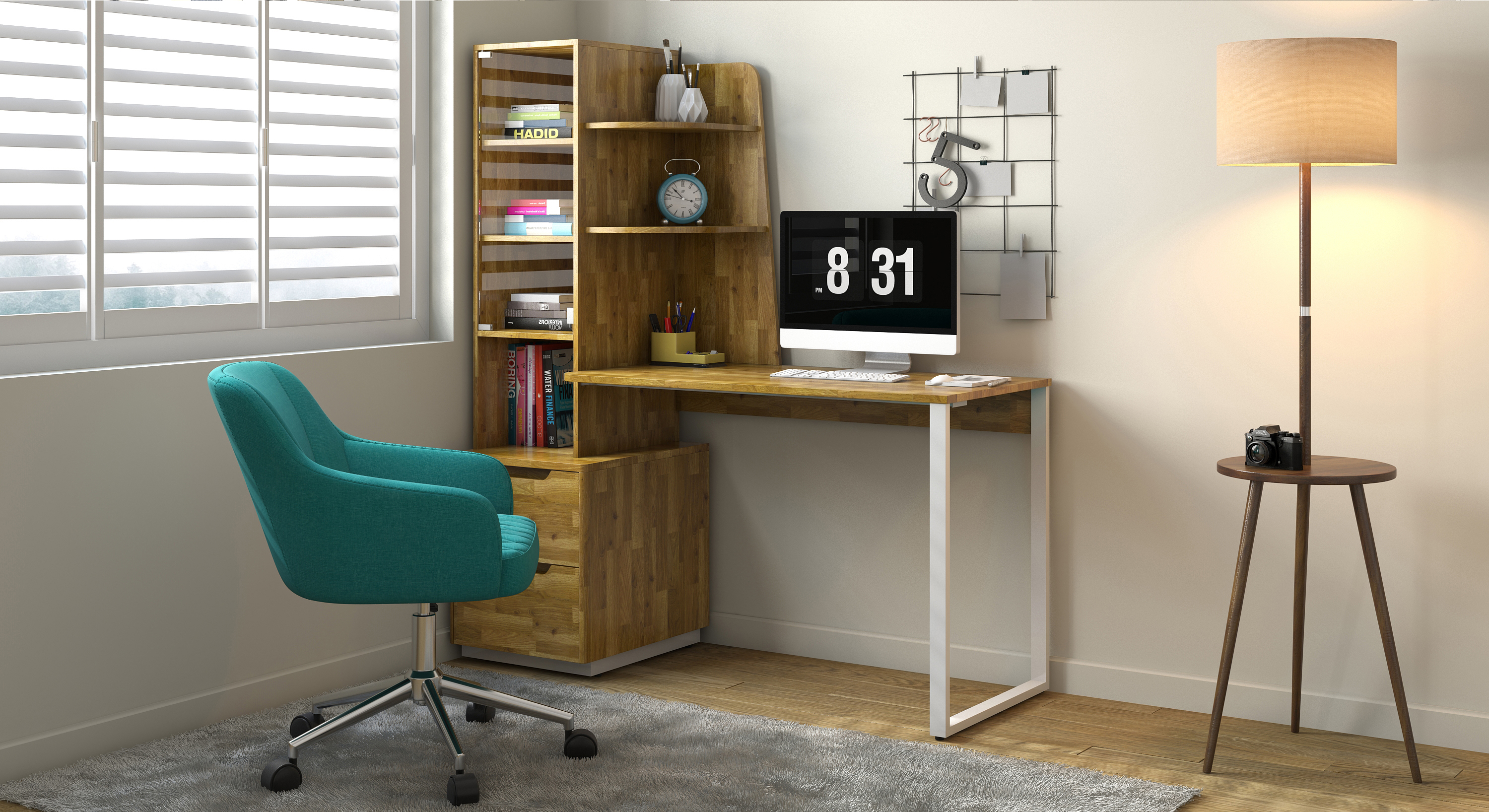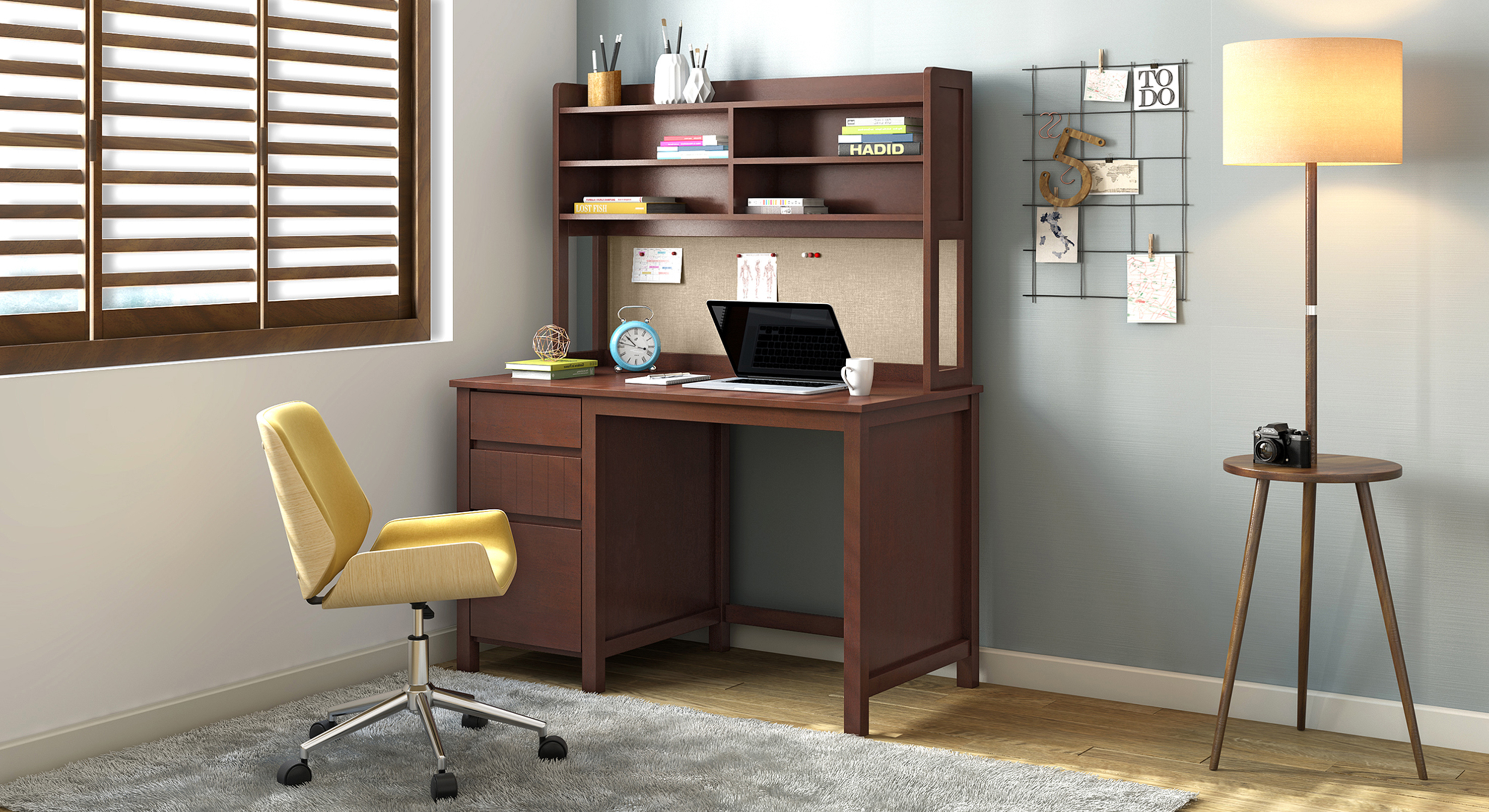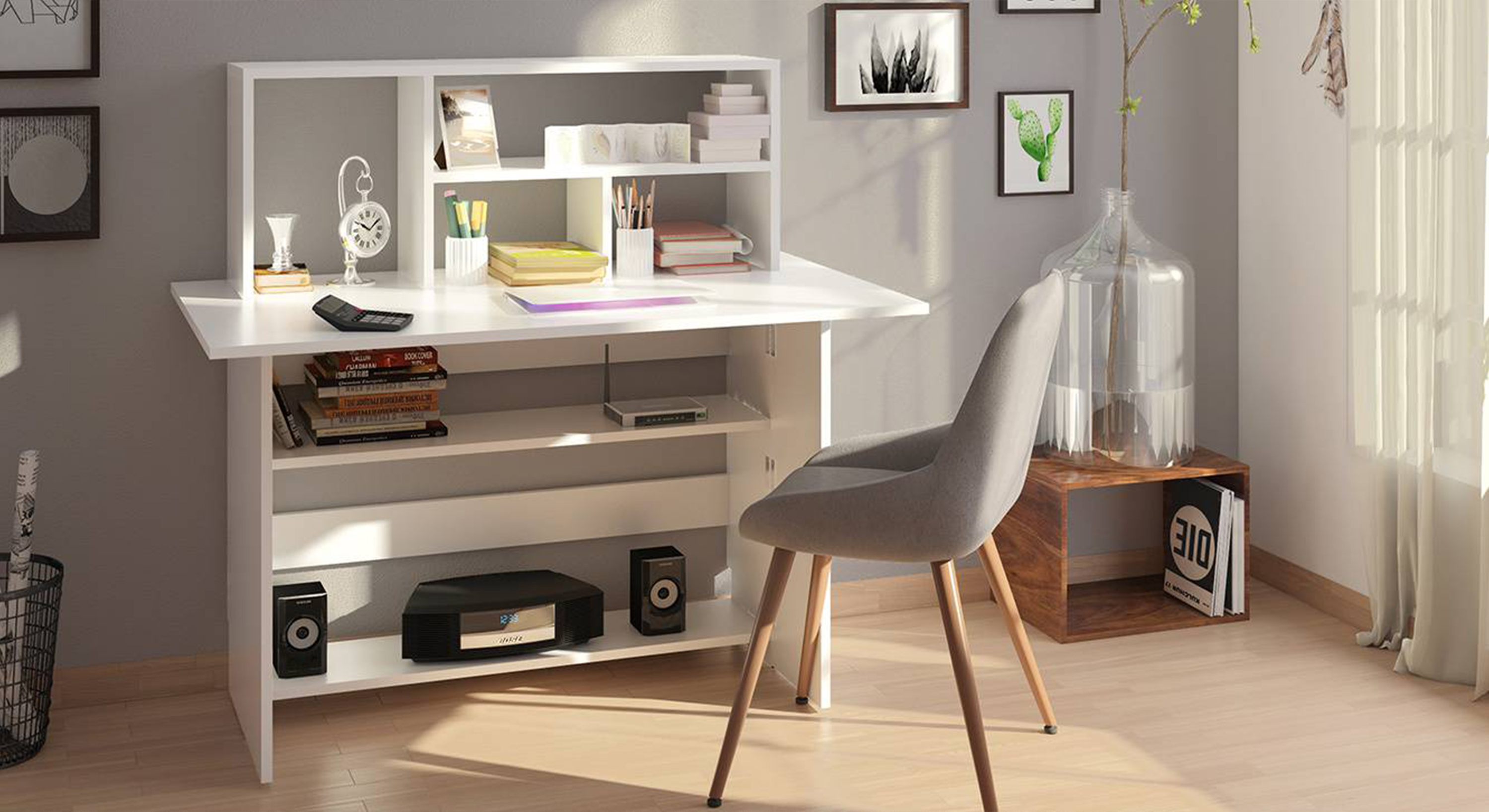 All in one!
The young ones are studying at home and attending online classes. Having an independent zone for the little ones is a must so that they are busy in their space, while you finish some chores.
An orderly work area will help the children be more efficient and make sure everything they need is within reach so they don't get derailed when to go to look for something. Use a study desk with abundant storage that can make room for everything from important notebooks, art supplies, and stationery.
Add a comfortable & fun study chair with adjustable seat height so that your child never outgrows it.
# Netflix And Work From The Comfort Of Your Bed
Bedded to your work? Use a laptop tray that will make a comfortable lap desk.
You don't even have to get out of bed to work for those early morning conference calls. Use a cushioned table, that nestles into your lap, while you nestle into your bed.
# Talk About Versatile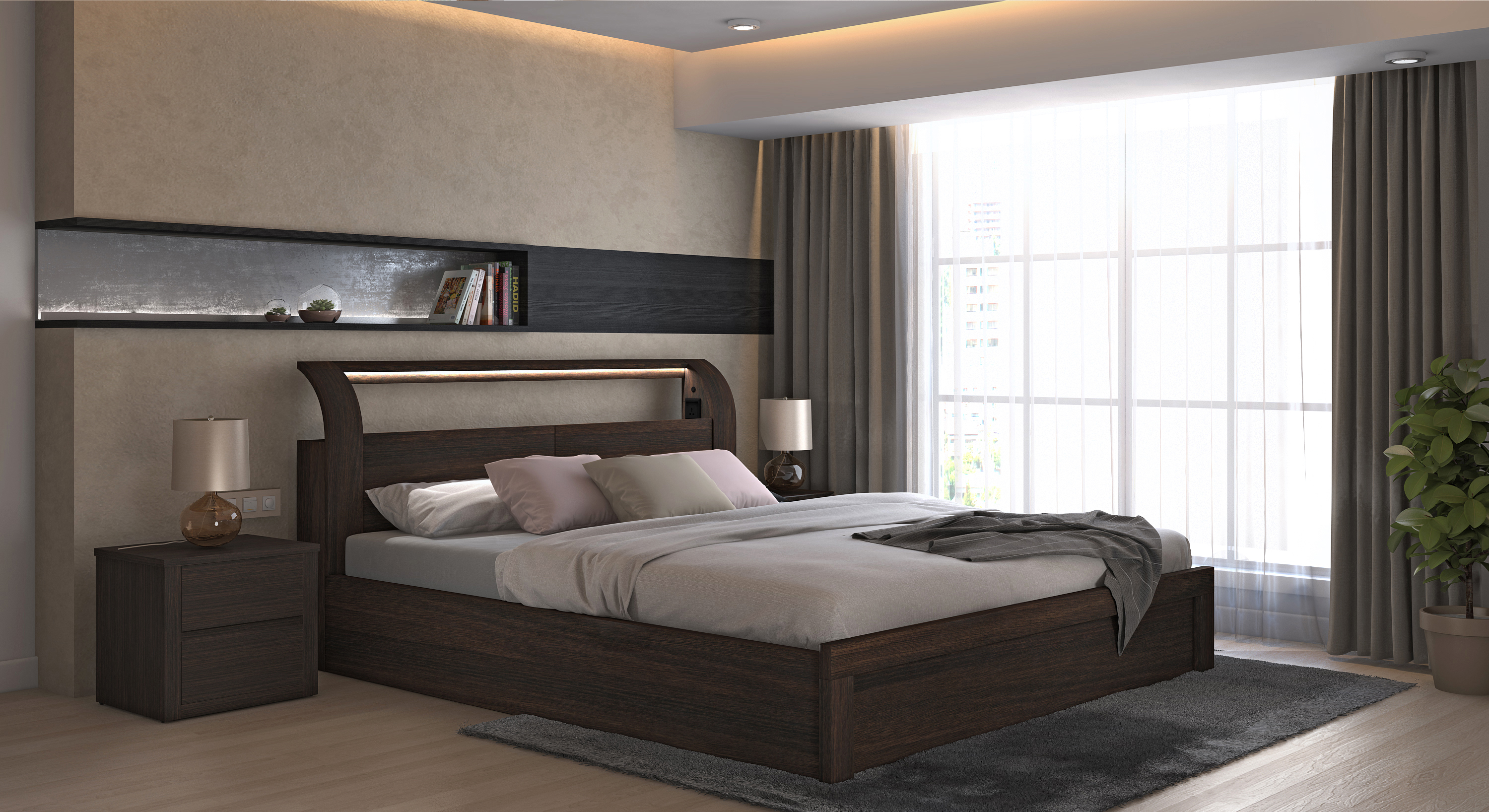 If you enjoy working from the comfort of your bed, consider having a smart bed that helps you make sure that your workspace is conveniently located near a power outlet and USB ports for night-time work and charging.
While your partner might want to doze off and you still have to finish some work, the built in LED light might come to your rescue.
# Work From Your Living Room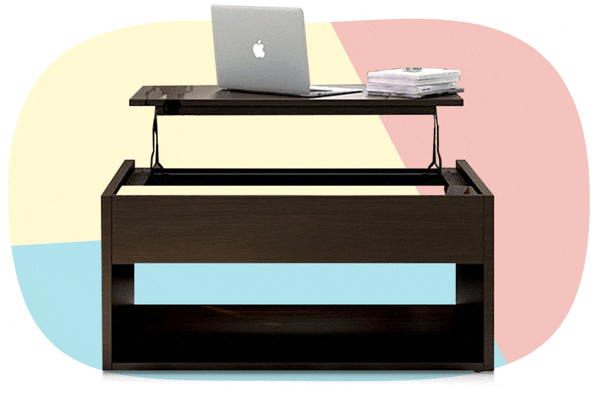 Some of us don't have the luxury to set up a dedicated home office.
With simple upgrades, we can turn our living room into an oasis of productivity. Use a lumbar support pillow to make sure you're sitting and not slouching into your sofa while working.
A coffee table that transforms into a laptop table when required ensures that there's no additional furniture or clutter in your living room. .
The adaptation to virtual meetings, remote planning and staying focused has been a challenge for most of us. Getting work done at home can be even more difficult without a dedicated work space.
Invest in some small upgrades that will transform your house into a constructive zone without occupying a lot of space in your house or disturbing your current setup. Stay productive and stay safe.